Need to get back to work safely and quickly?
Whether your job requires lifting heavy loads, sitting at a desk, or somewhere in between, there is always the potential for a work-related injury. When you're hurt on the job, the stress of getting back to work before the bills pile up can drastically affect your recovery. Action Physical Therapy understands that time is money, but your health is priceless. That's why our dedicated professionals make it their mission to provide you with the most proactive and efficient rehabilitation programs. Like with any other pain or injury, our physical therapists rely on non-invasive manual methods to help you heal from your injuries and get back to providing for you and your loved ones.
Your Action PT physical therapist will work with you to:
Evaluate and assess your unique case
Understand more about your specific diagnosis
Discuss therapy expectations and anticipated milestones
Use manual methods to reduce and potentially eliminate pain
Treat the cause of your pain, not just the symptoms
Improve overall mobility, flexibility, strength, and range of motion
Implement relaxation techniques
Practice exercises designed to alleviate and prevent pain
Develop stress-management routines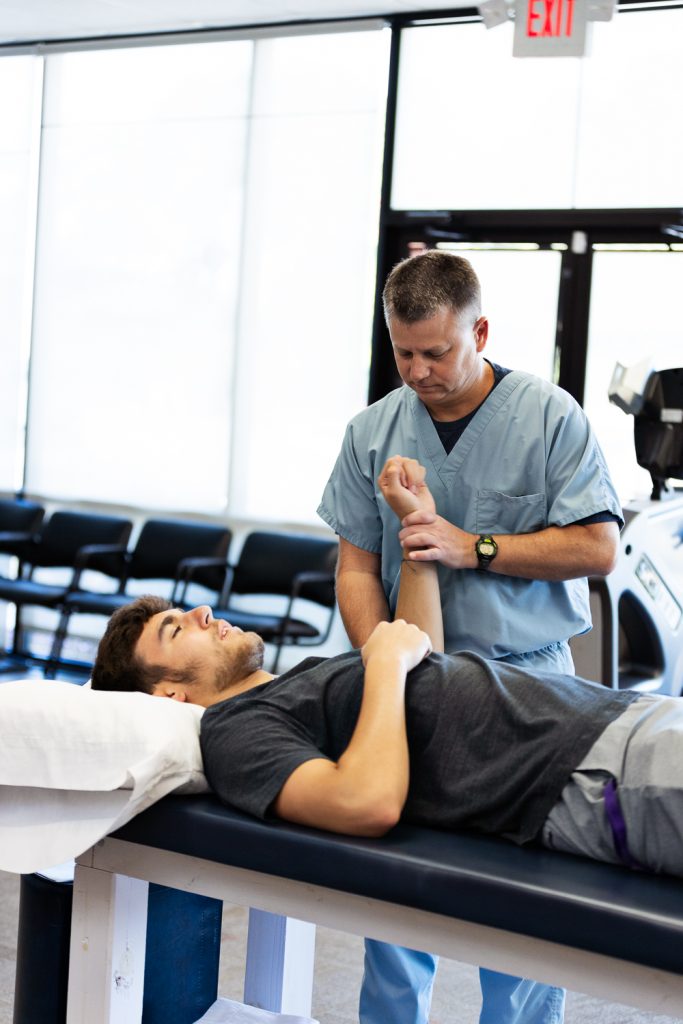 Need to get back to work safely and quickly?
Schedule your consultation with Action Physical Therapy & Sports Medicine now!