Don't spend this season on the sidelines.
Knee injuries aren't just an occupational hazard for Tigers, Saints, or Pelicans—they can happen to anyone regardless of age, career, or fitness level. Even if you don't require surgery, an ACL, MCL, meniscus, or other knee injury requires dedicated physical therapy for proper healing. Action PT physical therapists work with you to assess your individual needs and discuss what you should expect during the recovery process. Together we work to restore range of motion, strength, and flexibility so you're not left sitting on the sidelines.
Your Action PT physical therapist will work with you to:
Evaluate and assess your unique case
Understand more about your specific injury
Discuss therapy expectations and anticipated milestones
Use manual methods to reduce and potentially eliminate pain
Improve overall mobility, flexibility, strength, and range of motion
Practice exercises designed to restore motion, strength, and flexibility
Implement plans for longterm knee health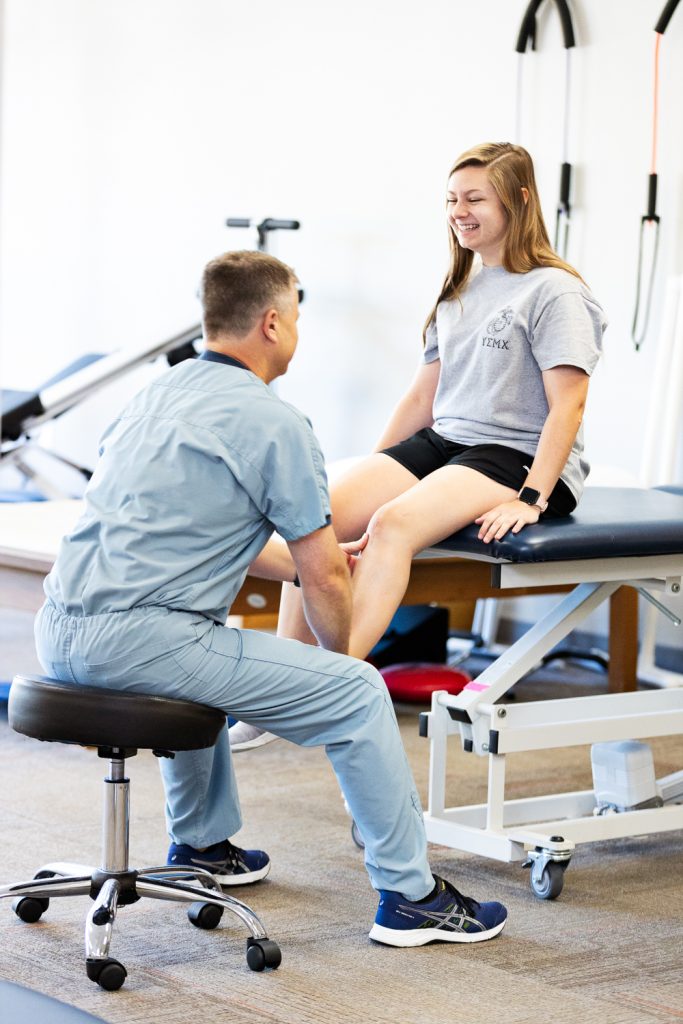 Don't spend this season on the sidelines.
Schedule your consultation with Action Physical Therapy & Sports Medicine now!