Find out what makes us so advanced in our field
Let's Get Physical — Therapy
Finding a physical therapist dedicated to tailoring care to your individual needs can be a challenge. But look no further than Action Physical Therapy & Sports Medicine in Slidell. Conveniently located on the Northshore, our services have helped patients across south Louisiana. We focus on what treatments best suit your body and your therapy goals. Our mission is to quickly and safely get you back to your job, your sport, your family, and your life.
Getting You Back Into action
We know that one-on-one, hands-on care is vital to your recovery. The therapists at Action Physical Therapy rely on manual methods to relieve pain, improve function, and manage stress caused by injury or illness. Our non-invasive therapy programs can be used independently or with prescribed medications as directed by your physician. Action Physical Therapy & Sports Medicine understands that quality care means faster relief, fewer visits, and more time for you to focus on what you were doing before you needed to see us.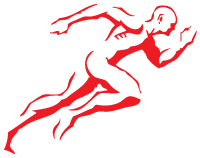 Ask us about CORE Performance Academy!
After you complete your routine physical therapy, our CORE Performance Academy can help you exceed your pre-injury performance. This sports performance program is designed to help you reach your highest athletic potential. We take a detailed biomechanical assessment of your body to develop a fully customized and multifaceted strategy for enhanced achievement. Members of CORE Performance Academy focus on increasing their strength, flexibility, and range of motion while learning techniques to improve their athleticism.

Improving Your Game, One Par at a time
Whether you want to lower your score, increase distance to your drive, improve your golf game, or play golf pain free, FIT 2 The Tee golf fitness and performance programs can help you reach that goal!
Get Back Into Action with Action Physical Therapy & Sports Medicine.
Schedule your consultation with us today!