When it comes to TMJ, don't just grin and bear it.
The temporomandibular joint (TMJ) is where your jawbone connects to your skull at the cheekbone. Just like any other joint, the TMJ can become inflamed due to any number of factors such as injury, arthritis, misalignment, chronic teeth grinding, or genetics. If left untreated, this inflammation can cause pain, difficulty eating, and even result in the jaw locking in place. Many patients diagnosed with TMJ disorder avoid surgery and medication by finding relief through physical therapy. At Action Physical Therapy, we offer targeted therapy programs that address TMJ disorder. We consider variables such as posture correction, jaw mobility, muscle strengthening, and stress management when tailoring your therapy program.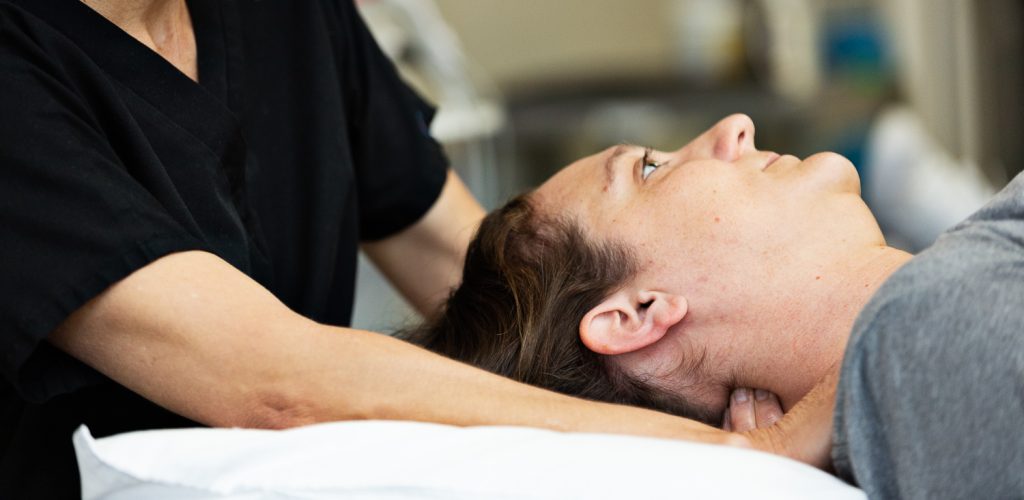 Your Action PT physical therapist will work with you to:
Evaluate and assess your unique case
Understand more about your specific diagnosis
Discuss therapy expectations and anticipated milestones
Use manual methods to reduce and potentially eliminate pain
Treat the cause of your pain, not just the symptoms
Implement relaxation techniques
Practice exercises designed to alleviate and prevent pain
Develop stress-management routines
When it comes to TMJ, don't just grin and bear it.
Schedule your consultation with Action Physical Therapy & Sports Medicine now!