You don't have to face fibromyalgia alone.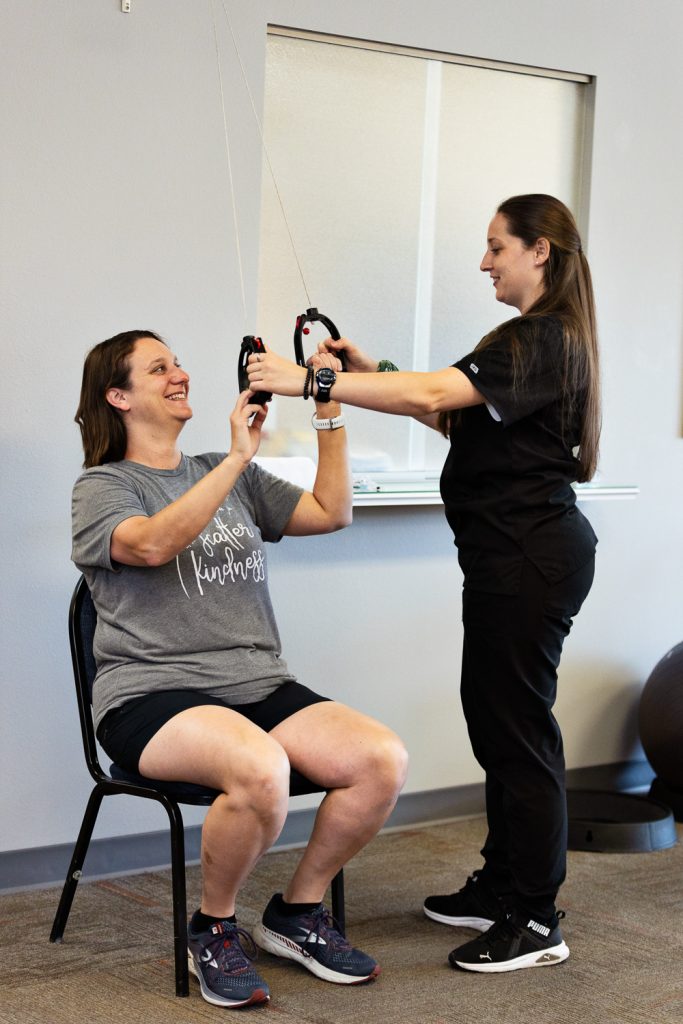 A fibromyalgia diagnosis is overwhelming for most patients. As if the all-over pain isn't enough, fatigue, stress, brain fog, and mood swings are common in these cases. Currently, there is no cure for fibromyalgia. But while medical researchers are still learning more about this disorder, several studies have shown that physical therapy can help alleviate symptoms. Action Physical Therapy will work with you to address both the physical pain and cognitive symptoms associated with fibromyalgia.
Your Action PT physical therapist will work with you to:
Evaluate and assess your unique case
Understand more about your specific diagnosis
Discuss therapy expectations and anticipated milestones
Use manual methods to manage pain associated with fibromyalgia
Improve overall mobility, flexibility, strength, and range of motion
Develop a personalized exercise plan to manage your condition
Practice stress-management routines to combat cognitive symptoms
Implement relaxation techniques aimed at improving sleep
You don't have to face fibromyalgia alone.
Schedule your consultation with Action Physical Therapy & Sports Medicine now!